Meet EventBOT for Live Video Streaming
"Hi, I want to introduce you EventBOT for Live Video!
What if I told you that with EventBOT you can notify the audience of your YouTube channel, Twitch or Facebook when your live video transmission is about to begin, in a fully automated way?
Forget about email, that was in the past, with Messenger you can keep your audience much more engage."

Cristian Sepulveda

Botifica CEO
Live Video 🎥
Youtube, Twitch, Facebook and more
With EventBOT you can notify your entire audience every time you have a live broadcast on YouTube, Twitch, Facebook, Zoom or any live video streaming platform.
Don't lose audience for your live video broadcasts. With EventBOT you don't need to send emails to alert them, because your users receive a notification in Messenger just before the transmission begins.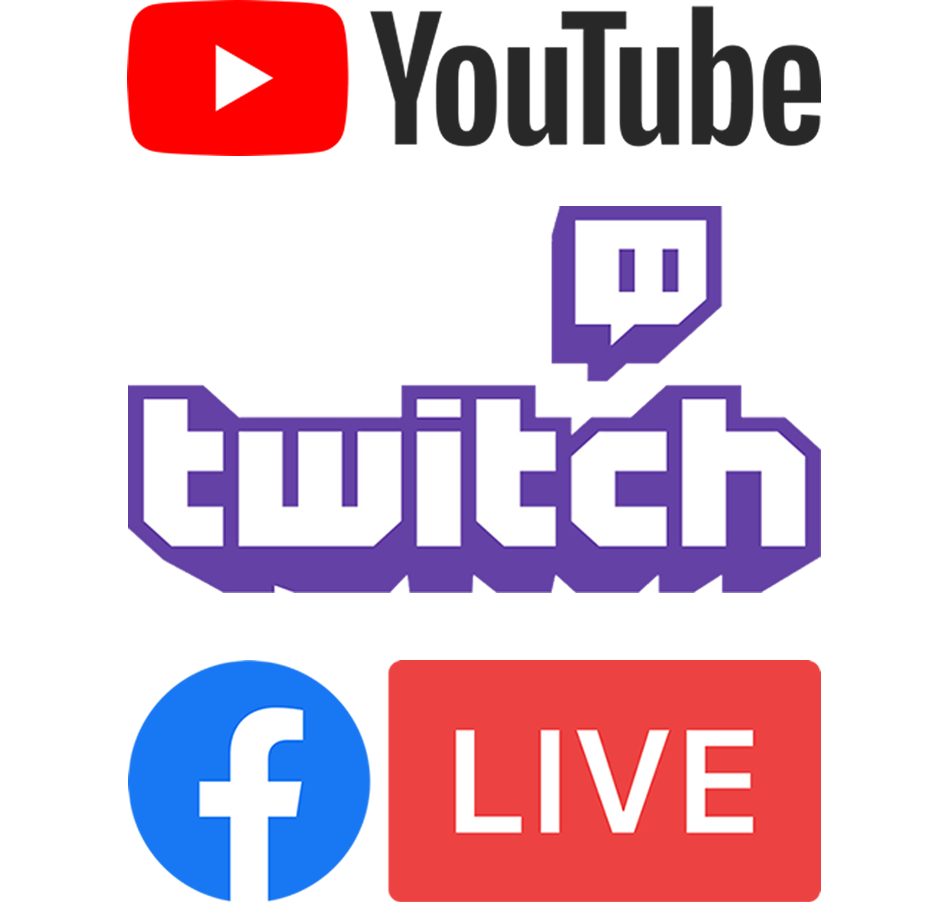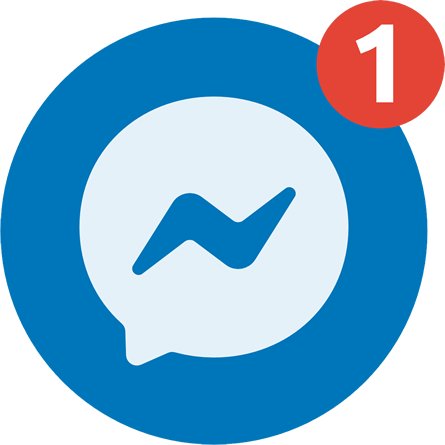 Notifications
on Messenger and Facebook
Notify your audience on Messenger and Facebook just before starting your video broadcast.
The user can receive 2 notifications, the first to remind them that the event will start soon, and the second notification minutes before streaming with a link to view the event online.
1-click registration
without email 📭
With just 1 click the user is registered for your event without the need to request an email or fill out a form.
Now you can say goodbye to the notifications, invitations and registration with email for your Video Streams. With EventBOT all communication is through Messenger including registration with 1 single click!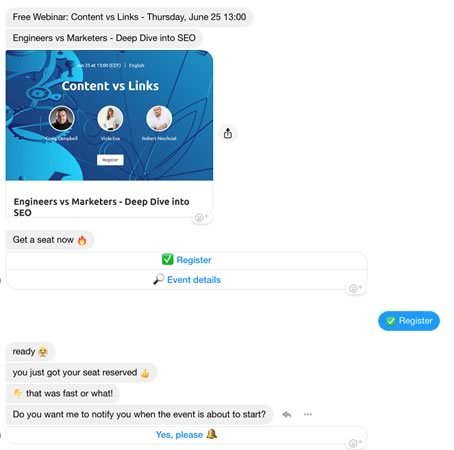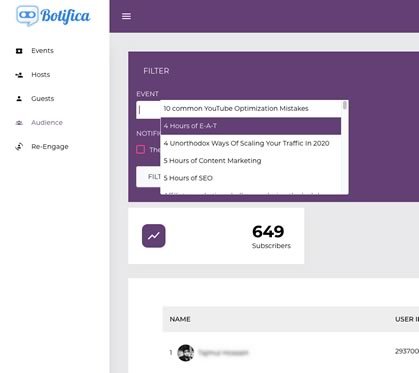 Find out who received notifications and who saw your video.
Who received notifications
Who participated in your Live Stream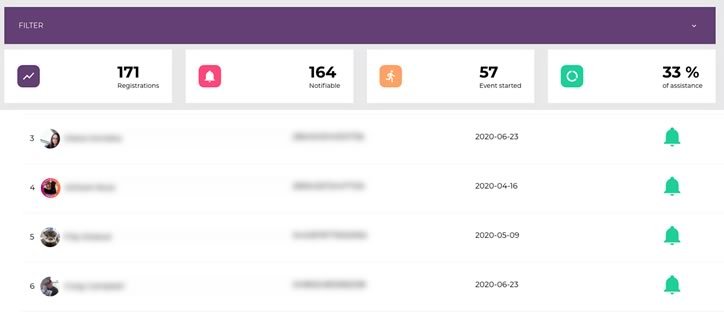 Share and promote your Streaming
Included in all EventBOT plans, the tool to create direct links will allow you to share and promote your Streaming in Social Networks, Ads, Email, WhatsApp, Website or wherever you want!
The link opens a Messenger conversation between the user and your Chatbot, where they will be shown the details of the Streaming, options to register, receive a notice just before the event begins, see other future or past events and much more.
Start now
Start using EventBOT with your YouTube or Twitch channel or any live streaming platform.
Plans and Prices
per month, in USD$
🍿 Try any of our plans for free

Download EventBOT for ChatFuel, ManyChat or SilFerBots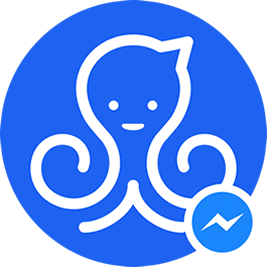 ⚠️ coming soon on ManyChat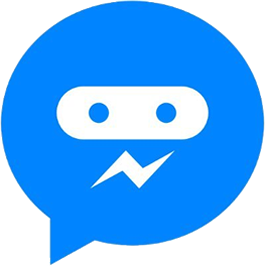 ⚠️ coming soon on SilferBots