Get WheelBOT for Chatfuel
Please complete this form to get your copy of WheelBOT, then just accept all the Facebook prompts.
Problems getting your WheelBOT?
If for some reason after sent this form and the redirections you get a page like this: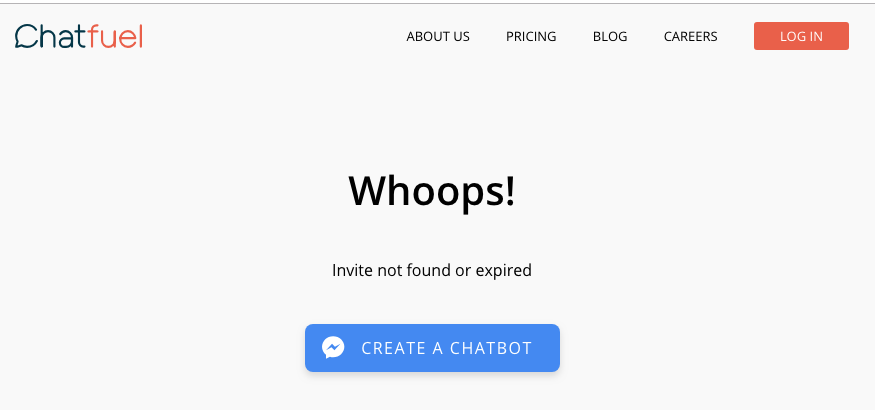 Just press here, or refresh your Chatfuel Dashboard ?